Showflat Opens Daily (By Appointment Only)
Latest Updated: 22nd November 2023
Book Showflat Appointment With Us Now
Brief Project Information
| | |
| --- | --- |
| Project Name | Pinetree Hill ( 松岩轩) |
| Developer | United Venture Development (N0. 5) Pte Ltd |
| Description | 3 blocks of 24-storey residential apartment with basement carpark and communal facilities |
| Site Area | Approx 242,568 sq ft / 22,534.7 sq m |
| Payment Scheme | Normal Progressive Payment |
| Tenure | 99-year leasehold w.e.f. 12 September 2022 |
| Total No. of Units | 520 units |
| Expected TOP | 30 September 2027 |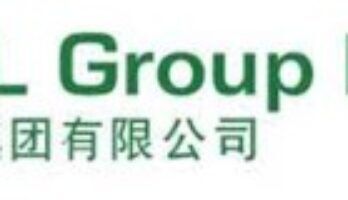 PineTree Hill is developed by the renowned developer – United Venture Development (No. 5) Pte. Ltd. (Joint Venture of UOL Group and Singapore Land Group)
UOL Group is a prominent Singapore-based real estate company that has established itself as a key player in the industry. Founded in 1963, the group has a long-standing history of excellence in real estate development, investment, and management, with a portfolio that spans residential, commercial, and hospitality properties across Singapore, Australia, and the United Kingdom.
What sets UOL Group apart from its competitors is its unwavering commitment to quality and sustainability. The company has a strong focus on environmentally responsible development, with a goal to achieve green building certification for all its new developments. UOL Group's commitment to sustainability has been recognized through numerous accolades, including the prestigious Green Mark Platinum Award by the Building and Construction Authority in Singapore.
In addition to its focus on sustainability, UOL Group has a strong track record of delivering high-quality developments that meet the needs of its customers. The company's residential properties are renowned for their exceptional design, functionality, and attention to detail, with a range of options available to suit different lifestyles and preferences. UOL Group's commercial and hospitality properties are also top-notch, providing modern and flexible spaces that cater to the evolving needs of businesses and travelers.
UOL Group's success can be attributed to its team of highly skilled and experienced professionals who are passionate about creating value for their stakeholders
Upholding its commitment to excellence, UOL Group will continue to provide superior living experiences and premium homes to its valued buyers.
The PineTree Hill Showroom, set to open soon, will showcase 520 residential units featuring premium finishes, top-of-the-line fittings, and branded appliances from UOL, providing a luxurious living experience for all its residents.
Register now to receive 1st hand information, pricing, floor plans, developer's discounts and to book appointment to view PineTree Hill Showroom.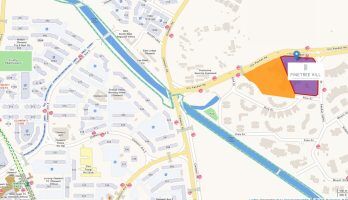 PineTree Hill Location Map
PineTree Hill is a sought-after residential development located in Ulu Pandan, Singapore. The location is renowned for its serenity and tranquility, providing an ideal escape from the hustle and bustle of the city.
One of the key location attributes of PineTree Hill Singapore is its proximity to numerous amenities. The condo is located near popular shopping centers such as The Star Vista, Rochester Mall, and Holland Village Shopping Center. Residents of PineTree Hill Condo can also access essential services like healthcare facilities, supermarkets, and schools within minutes. The new condo is also located close to popular parks like Kent Ridge Park, West Coast Park, and HortPark, providing an excellent opportunity for residents to connect with nature.
Another advantage of PineTree Hill's location is its accessibility. The development is strategically located near major expressways like the Pan Island Expressway (PIE) and Ayer Rajah Expressway (AYE), providing easy access to other parts of the island. The condo is also well connected to public transport, with several bus routes and MRT stations nearby. This makes it easy for residents to get around without a private vehicle.
PineTree Hill Condo is also situated in an established neighborhood with a rich history and culture. The area is renowned for its charming low-rise buildings, vintage shophouses, and colorful street art. The neighborhood is home to a diverse community of locals and expatriates, creating a vibrant and cosmopolitan atmosphere.
In summary, PineTree Hill Condo's location offers a serene environment, accessibility to amenities and services, and a rich cultural and historical heritage. These attributes make it an excellent investment opportunity for individuals and families seeking a comfortable and convenient lifestyle in one of the most desirable areas in Singapore.
If you are keen to explore more amenities nearby, you can take reference from PineTree Hill location map.
Lastly, prospective homeowners and investors can view and download PineTree Hill floor plans (Coming Soon)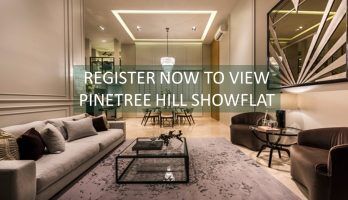 Please schedule an appointment here or give us a call at +65 6100-6226 in advance to view the PineTree Hill ShowFlat.
Our grand PineTree Hill showflat is not located on actual site due to site restriction. Instead, it is located off-site is by purely by appointment basis only.
Why showflat appointment is by appointment only? Since the start of pandemic, most of the developers in Singapore had decided to remove all duty personnel at the showflat to reduce the virus spread.
Therefore, we no longer have any personnel stationing at the showflat to entertain walk-in. Due to this policy in order to be inline with the authority, all showflat viewing request is based on appointment basis.
In order to view PineTree Hill showroom, there are 2 options for this. 1st, you can call our appointment hotline directly at +65 6100 6226 between 10am to 7pm daily to book an appointment.
Secondly, you can fill up our booking form online in this official portal. Within a few clicks, you are able to choose your preferred appointment date and time easily. Once submitted, our professionally-trained salesperson will be contacting you in less than an hour to confirm the booking.
You are highly recommended to avoid booking appointment via various portals to avoid any confusion.
We can understand that buying a brand new development from developer can be stressful and confusing at times. This is due to the various cooling measures implemented over the years in Singapore.
However, with the help of our dedicated appointed salesperson, rest assured that you will be given the best advice based on your current situation and provide you with the best available solutions.
Another plus point of buying from developers in Singapore is there is NO COMMISSION payable by the buyers, unlike resale properties when you need to pay commission to the agents.
Once the VVIP previews sales is over, our balance units chart of PineTree Hill will be updated periodically. It is not real time and hence all interested parties are encouraged to call our hotline at +65 6100 6226 to verify the price of the unit of your interest.
Pine Grove Parcel A Transforming into PineTree Hill
Pine Grove Parcel A is a highly sought-after land parcel located in the heart of District 21 in Singapore. The land parcel was released for sale under the Government Land Sales (GLS) program in 24/2/2022, and it has attracted a significant amount of attention from property developers.
The land parcel has a total area of 22,534.7 Sqm or 242,563 square feet and is zoned for residential use. It has a maximum gross floor area of 509,384 square feet and can yield up to 520 residential units. The land parcel is highly desirable due to its prime location in the tranquil and green neighborhood of Pine Grove, while being in close proximity to various amenities.
The tender for Pine Grove Parcel A closed in June 2022, with a total of five bids submitted by various prominent property developers in Singapore. An 80:20 joint venture between UOL Group and Singapore Land Group (SingLand) emerged as the top bidder for the land parcel, submitting a winning bid of $671,500,800. This translates to a land rate of $1,318 per square foot per plot ratio (psf ppr).
The joint venture plans to develop the land into a high-end residential project that will offer luxury living in a prime location. The development is expected to feature a range of upscale amenities and facilities, designed to cater to the discerning tastes of the buyers.
The highly anticipated and competitive bidding process for Pine Grove Parcel A GLS Tender reflects the strong demand for high-quality residential properties in Singapore's property market. The winning bid by the joint venture between City Developments Limited and Hong Leong Holdings Limited has set the stage for a new benchmark in luxury living in the Pine Grove neighborhood.
PineTree Hill is the newest development by Umited Venture, one of the most renowned property developers in Singapore, PineTree Hill Condo is a remarkable example of luxury living at its finest.
This new development offers a total of 520 residential units spread across three-towers of 24-storey. The units range from 1 to 5 bedrooms, and the development offers a diverse selection of layouts to suit various lifestyles and preferences. The entire project is set amidst lush greenery, with stunning views of the surrounding landscape.
PineTree Hill off Ulu Pandan and Pandan Valley is designed with a wealth of luxurious amenities, including a lap pool, wading pool, Jacuzzi, gymnasium, and clubhouse. The residents can enjoy easy access to a variety of dining and shopping options at nearby malls such as Holland Village, Star Vista, and Rochester Mall.
The location of PineTree Hill Singapore is unbeatable, with a short drive to the Central Business District, Orchard Road, and Jurong Lake District. The development is also well-connected to major expressways and public transportation, such as the Clementi MRT Station, making it easy to access all parts of Singapore.
PineTree Hill offers a rare opportunity for luxury living in a prime location, making it an ideal choice for those seeking the ultimate urban lifestyle.
Here, prospective owners of PineTree Hill Condo can explore and download both PineTree Hill floor plan and PineTree Hill e-brochure.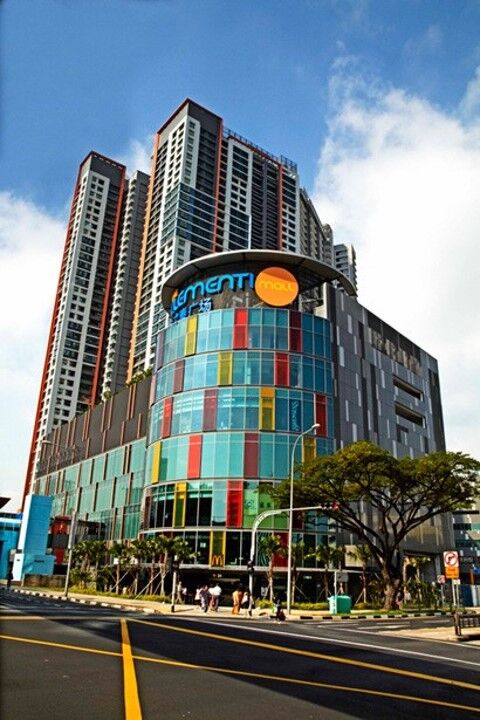 8 Top Reasons to Get a Unit At PineTree Hill
Serene environment: PineTree Hill is situated in a tranquil and peaceful neighborhood, offering a serene and calming environment surrounded by lush greenery.
Efficient and Spacious Layouts: PineTree Hill condo features spacious and efficient layouts, which have been carefully planned to maximize the use of space. The units are also bright and airy, with ample natural light, creating a comfortable and inviting atmosphere.
PineTree Hill Facilities: The condo boasts a wide array of modern facilities, such as a 50m swimming pool, well-equipped gym, BBQ pit, clubhouse, and a playground. These facilities offer ample opportunities for residents to engage in various forms of exercise and leisure activities within the comfort of their home.

PineTree Hill Location

: Off Ulu Pandan Road and Pandan Valley, PineTree Hill is located close to amenities such as Clementi Mall, Holland Village, Dempsey Hill, and Orchard Road, which offer a wide range of dining, shopping, and entertainment options.
Accessibility: The condo enjoys excellent connectivity to major highways and public transportation systems, making it convenient for residents to commute to various parts of the city with ease.
Security: PineTree Hill Singapore offers a 24-hour security system, providing a safe and secure living environment for its residents. In addition, the condo also features a smart home system, which allows residents to control various functions and to book condo facilities through their smartphones or other mobile devices.
Prestigious Schools: There are several reputable prestigious schools in the area, including Anglo-Chinese School (Independent), Henry Park Primary School, and Fairfield Methodist School.
Jurong Transformation – Exciting business and employment opportunities for Singaporeans await in 3 new employment areas — Jurong Lake District (JLD), Jurong Innovation District (JID) and Tuas Port. JLD and JID will test-bed new urban solutions and infrastructure to create more pleasant working and living environments for all residents of PineTree Hill Condo.
Register now to receive 1st hand info, developers' discount and book an early appointment to visit PineTree Hill Showflat. (Ready Soon)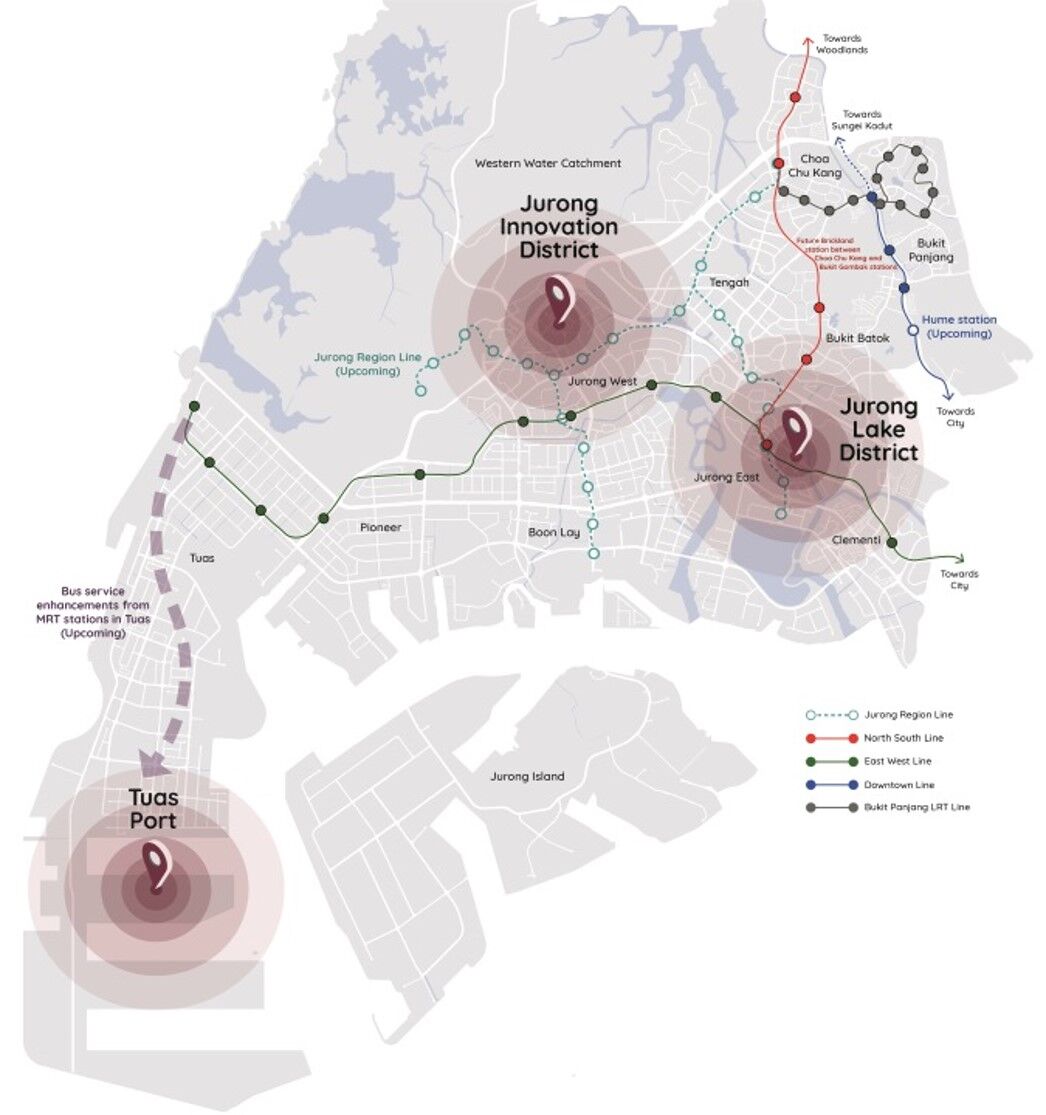 Jurong Lake District
The 360-hectare JLD will be the largest mixed-use business district outside the city centre, with quality offices, housing, amenities and abundant green spaces. A complementary leisure and recreational cluster has also been planned around Jurong Lake to leverage on the area's unique lakeside and garden setting.
With 4 MRT lines serving the district by 2035, residents, workers and visitors will have enhanced accessibility to the rest of the island, including direct connections to the CBD, Changi Airport and JID.
The development of JLD will revolve around 4 key themes: 1) Hub For Future Enconomy, 2) New Paradigm of Mobility 3) Smart & Sustainable District 4) District Of Gardens & Waters.
Jurong Innovation District
Served by 6 future Jurong Region Line stations, JID will be an industrial district for advanced manufacturing, supporting an ecosystem of manufacturers, technology providers, researchers and education institutions with Nanyang Technological University nearby.
Tuas Port

By leveraging on advanced automation and more efficient processes, this next-generation port can handle 65 million TEUs when fully operational by the 2040s, twice the volume handled by our ports today. The port's global reach and connectivity can also benefit factories in Tuas and Jurong with quicker production-to-market turnarounds.
Book An Appointment to view PineTree Hill ShowFlat & get VVIP Discounts (Limited Time), Direct Developer Price, & Hardcopy E-Brochure. Guaranteed with Best Direct Developer Price.
OR
Fill up the form on the right and get a copy of PineTree Hill Price, E-Brochure, and Latest Updates!
Strictly no spam policy.